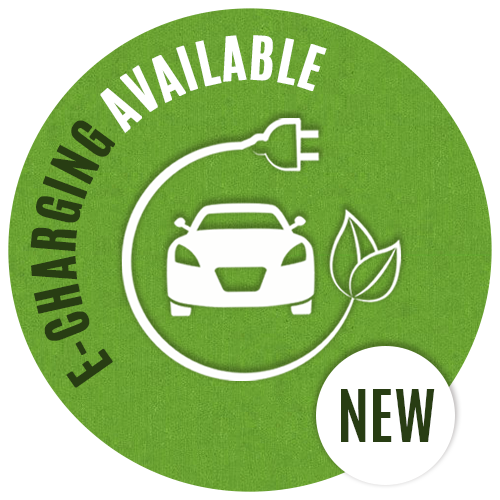 Farm holidays in the Dolomites – Funes / South Tyrol
Welcome to the website of our farm in Funes, in beautiful South Tyrol! We – your host family Kantioler – would like to present you pictures and information about our farm Planatschhof, to give you a holiday feeling and anticipation for your next vacation in the Dolomites. Our family farm is situated near the picturesque mountain village of St. Peter in Funes, at approximately 1150 m above sea level.
We manage our stockyards, as we've always done, thus giving you an authentic insight into farm life. On our farm in Funes / South Tyrol you will feel at home and enjoy every day in the picturesque landscape of the Funes Valley.
Farm Planatschhof in Funes – Experience farm life during your holidays in the Dolomites
A holiday in the Dolomites is a great choice for families! Your children can freely roam into the safe environment of the farm Planatschhof and experience educational adventures. The close contact with the many farm animals or the excursions in the surrounding meadows – there is no space for boredom during your holidays in the Dolomites! Parents can enjoy the alpine nature and relax from the stress of their daily routine.
Experience more
Holiday apartments in Funes – Dolomites
The five spacious apartments on our farm in Funes in South Tyrol provide ample space and privacy for 2-7 persons. Separate bedrooms with private bathrooms, fully equipped kitchens and cosy living areas transform the apartments in welcoming holiday homes. Our guests particularly love the rich and healthy breakfast buffet, served in the farmhouse, or the fresh bread delivery in the morning. The barbecue area, the farm's private bar, the parking lot and a sauna are other amenities that you will enjoy during your farm holidays in the Dolomites in Funes / South Tyrol.
Winter holidays and summer hiking – Holidays in the Dolomites
Summer or winter, here you can spend a vacation in the Dolomites, which is full of fun, outdoor adventures and joy of life! In the warm months of the year you can enjoy hiking, biking, swimming, horseback riding or climbing. Winter transforms the landscape surrounding our farm in Funes / South Tyrol into a winter sports paradise that leaves no wish unfulfilled. We are looking forward to seeing you during your holiday on our farm in the Dolomites / Funes in sunny South Tyrol.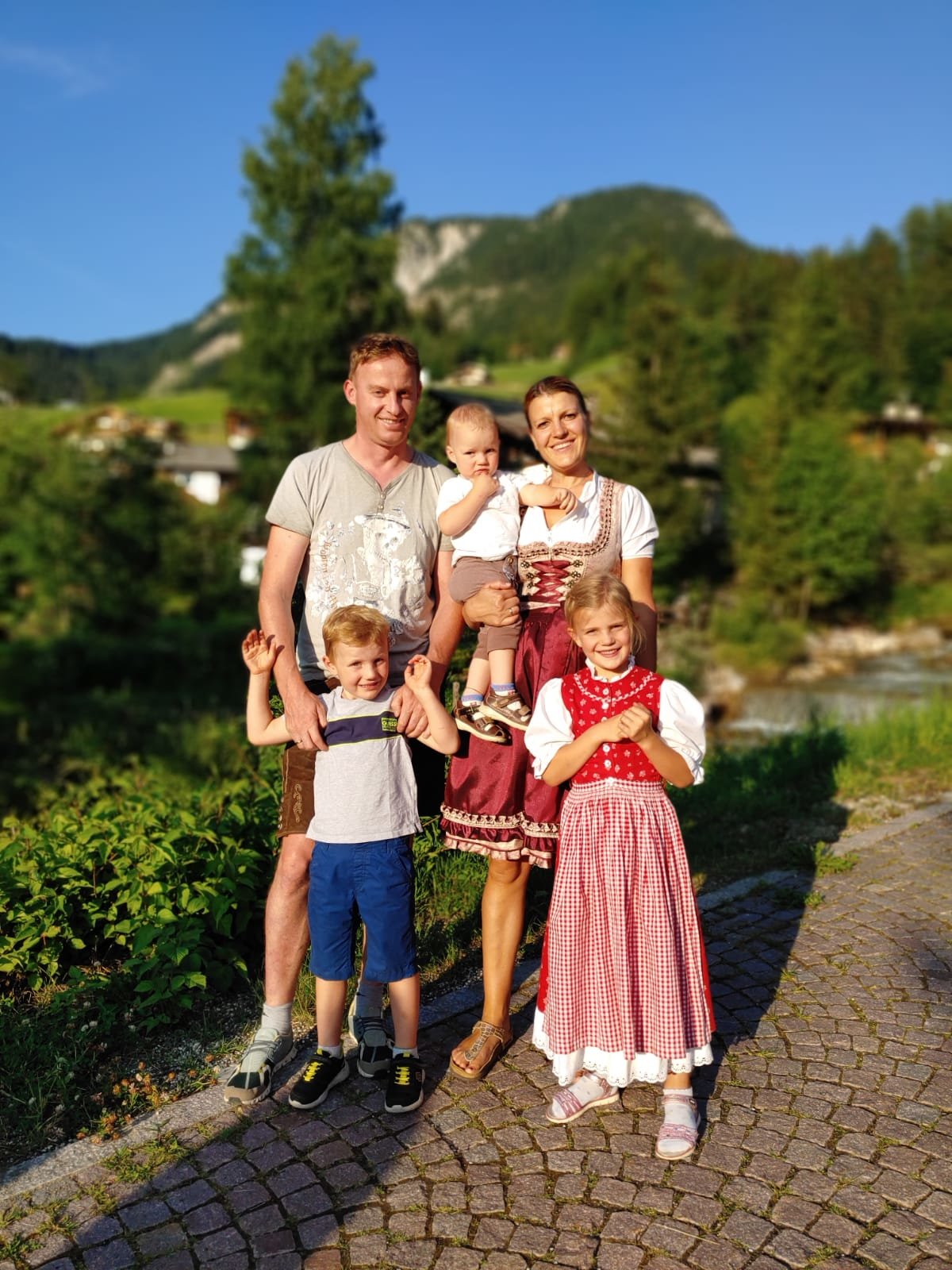 Hello, we are your host family Kantioler!
Farmer Andreas grew up at the farm – as the youngest son of four siblings, in 2012 he took over the family business. He cares about the animals and the fields. Andreas also has a full-time job as an office.
His wife Sonja also grew up with two siblings on a farm in Funes. She takes care of the house and the garden and of course also of the guests. She regularly attends trainings to find and implement new ideas.
In 2015-2016 we have completely renovated our house for our guests and for our new family. Anna was born in January 2015 and thus is our oldest daughter, who already wants to help with small tasks on the farm. Not much later, in November 2016, her little brother Toni was born. In March 2020 our youngest son Ivan was born. He is already a small farmer and enthusiastic tractor (co-)driver. Our children always have great fun with the guests, and wonderful friendships with young and old are easily made.
We look forward to welcoming you to our farm!
Andreas and Sonja, with Anna and Toni
We look forward to welcoming you to our farm!
Andreas and Sonja, with Anna, Toni and Ivan