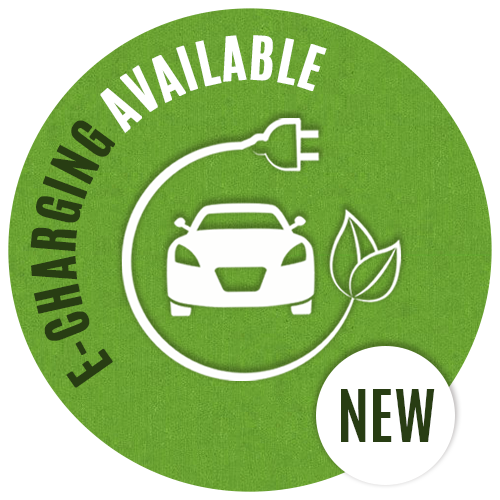 Our prices
Period
Ruefen
2-3 persons
44 m² including 6m² balcony
Furchetta
2-4 persons
71 m² including 21 m² balcony

Fermeda
2-4 persons
81 m² including 21 m² balcony
Sass Rigias
2-7 persons
91 m² including 21 m² balcony
Panorama
4-8 persons
128 m² including 18 m² balcony
28.08. - 08.10.2023
Alpine Glow
130,00 €
130,00 €
130,00 €
130,00 €
210,00 €

09.10. - 12.11.2023
Autumn

110,00 €
110,00 €
110,00 €
120,00 €
180,00 €
13.11. - 22.12.2023
Winter silence
100,00 €
100,00 €
100,00 €
110,00 €
160,00 €
23.12. - 07.01.2024
Christmas magic
140,00 €
175,00 €
175,00 €
220,00 €
280,00 €
08.01. - 02.02.2024
Snow fun

100,00 €
100,00 €
100,00 €
110,00 €
160,00 €


03.02. - 01.03.2024
Carnival time
110,00 €
110,00 €
110,00 €
120,00 €
180,00 €
02.03. - 27.03.2024
Snow fun
100,00 €
100,00 €
100,00 €
110,00 €
160,00 €


28.03. - 17.05.2024
Spring miracle
110,00 €
110,00 €
110,00 €
120,00 €
180,00 €

18.05. - 14.06.2024
Alpine flower
115,00 €
115,00 €
115,00 €
115,00 €
210,00 €
15.06. - 05.07.2024
Hay scent
130,00 €
130,00 €
130,00 €
130,00 €
210,00 €
Room inquiry, we will reply by return!
From 7 am to 10 am we offer a breakfast basket.
All-inclusive services:
Our time and care
Full set of linen and towels (bedroom, bathroom, kitchen)
Free change of towels
Cleaning products in the apartments (toilet paper, paper towels, dishwasher tabs, detergent) and cleaning utensils
Wi-Fi
In the summer, fruits, vegetables, berries and herbs from our garden
Shuttle service
Alpine Pearls
Dolomiti Card
In the summer, we rent walking sticks
In the winter, we rent out poles, toboggans and snow shoes
Infra-red cabin and relaxation room
Fully equipped kitchen with dishwasher, TV, electricity, heating, hair dryer and final cleaning
Solarium (for a fee)
1.    Prices and Discounts
The prices apply for a minimum stay of 4 nights per apartment and night.
In the seasons "Mountain dream" and "Christmas magic" the prices are understood as apartment prices in standard occupancy.
For every additional person we charge 20,00€/night.
Extra fee for short stays: 30-50 € per apartment.
The prices include: Bed linen, hand and bath towels, fully equipped kitchen, TV and radio, electricity and heating, final cleaning and all fees and taxes are included in price, except the local tax.
As of 01.2021, we are committed to collect a community residence tax of 1,55 € per person and night for all persons over 14 years.
Following services are charged separately: Fresh bread delivery, laundry, breakfast basket, local tax.
2.    Discounts for children
Kids up to 2,99 years stay with us free of charge.
Kids from 3 – 6,99 years: 10,00 €
Kids from 7- 13,99 years: 15,00 €
Kids from 14 years: 22,00 €
3.    Pets
Due to our solid wood furniture and out of consideration for our next guests, we do not accommodate pets in our apartments.
4.    Additional charges and terms of payment
Deposit: We welcome written reservations via e-mail. The reservation will be confirmed once the deposit of 30% has been paid.
Please fill in your name as the purpose of payment.
Bank details:
Volksbank Klausen
Andreas Kantioler
IT60 E058 5658 3100 0557 1389 624
BIC: BPAAIT2B005
The deposit will not be refunded in case of cancellation. We will also apply the below cancellation conditions.
The fee for final cleaning is already included in the price.
Payment:  Please pay on site. The cash limit in Italy amounts to 2.999,99 €. The following payment methods are allowed: Credit card, Bancomat and bank transfer.
5.    Arrival and departure
Preferred arrival & departure day: Saturday after 14.30 On Sundays, arrival is possible only after 6 pm. Thank you for your kind understanding!
On your departure day, please leave your apartment clean and not later than 9.30 am. Thank you very much! Other times are possible upon request.
We also offer a shuttle service on your arrival and departure day.
6.    Cancellation
The deposit will not be refunded in case of cancellation. There is no right of withdrawal within the meaning of the Consumer Protection Code – nevertheless, we grant you the following cancellation conditions:
Should you cancel your reservation more than 90 days before the scheduled date of arrival, there are no cancellation costs. However, we do keep the deposit.
In case of cancellation within 90 days until 30 days before departure you will be charged 40% of the total agreed price.
Cancellation between 30 days and 7 days before arrival: 100* % of the total agreed price.
Late arrivals and early departures do not entitle you to a discount – they must be paid at 100%.
Translated with www.DeepL.com/Translator (free version)
7.    Cancellation insurance
You never know…
We are looking forward to your visit. However, we recommend that together with the booking of your stay you close a "Cancellation Insurance". This way, cancellation fees are covered and you can happily look forward to your vacation. Further information about costs and details of the "cancellation insurance" are available here: here.
8.    Exlusion of liability
We strive to provide accurate and complete information on this website. However, we assume no liability or guarantee for the topicality, correctness and completeness of the information provided. We reserve the right to make changes without notice or to amend the information. Only the specific service offer or the booking confirmation is binding. For external links we can – despite careful control – assume no liability. For the content of linked pages exclusively their operators are responsible.
9.    
Privacy Policy
For the purposes of the GDPR, we inform you that your data will be used and saved exclusively for processing your application and will not be disclosed or distributed to third parties. Regarding data processing, you are entitled to all rights according to the GDPR. The holder of the rights is Andreas Kantioler – For more information about your rights, please visit here .
Room inquiry, we will reply by return!